Yeah. I came back for this. I pick and choose when I show up now, and I've skipped a lot of crazy stuff since I've been gone, but I can assure you the Blues winning the goddamned Stanley Cup qualifies.
This is indeed a crazy time for us all, and it feels weird because it's a good crazy which a lot of you are very much not used to. Don't be scared! Enjoy this time and ride out these strange feelings of happiness. If things get a bit too trippy, just remember that the Cardinals suck and there's probably a new bill in the Missouri state senate that requires all women install a small inflatable slide in their vaginas to allow any fetuses easy exit in the case of a water landing. What I'm saying is that things will get back to normal really fast.
…but what should you do until then? How to you channel this strange happy energy? Don't worry! This is why we came back.
Step 1: Avoid Lazy Memes
You wanna share that dumb edited picture of some Boston thing being turned around on them don't you? Maybe there's a really good Good Will Hunting "How 'bout them apples?!" thing going around?! Everyone's gonna love that! …no they won't. It's lazy and you're better than that. Also, it's probably somehow doing the work of the Russians and you won't understand why or how until the next election.
Step 2: Alternate Celebration Videos with Sad Marchand Videos
These are my two favorites…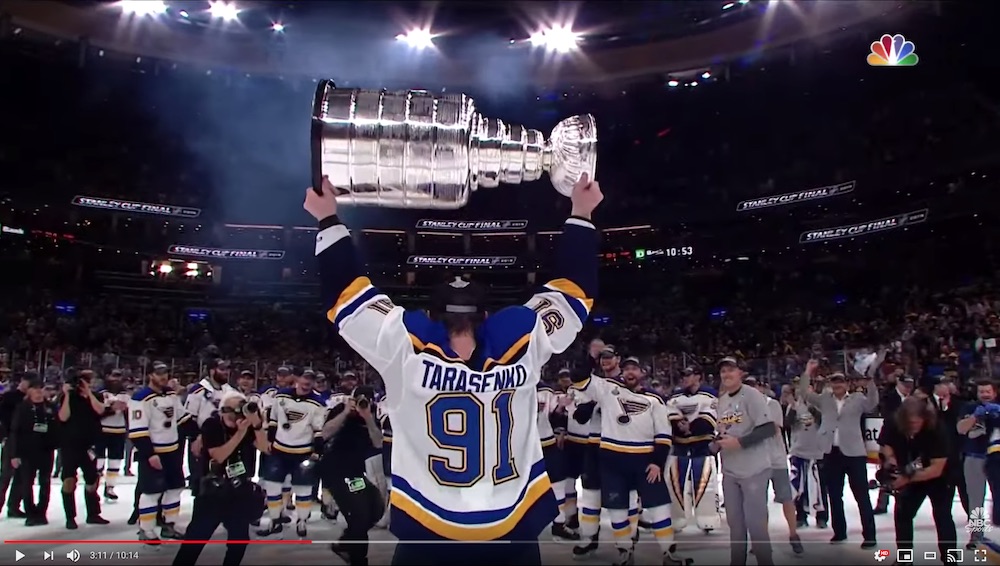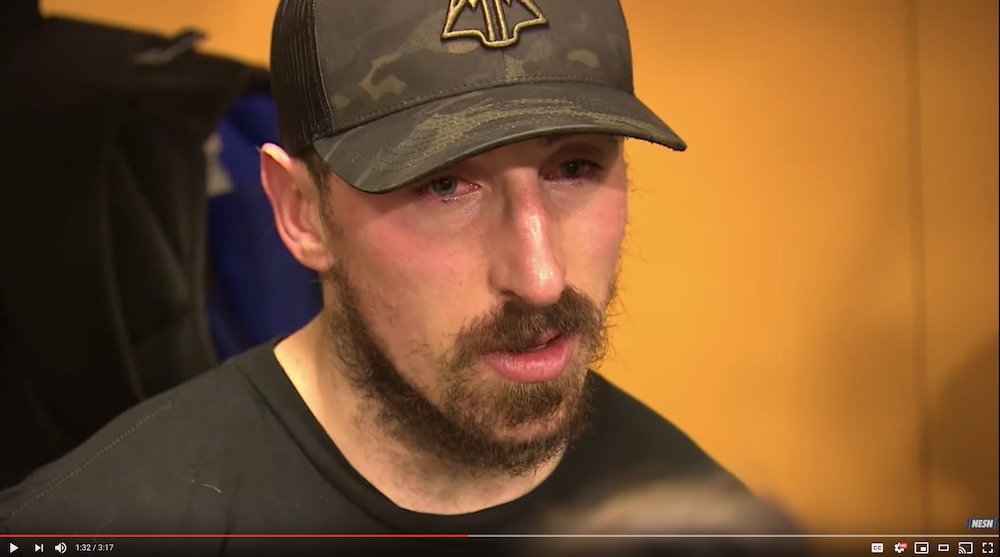 Step 3: Avoid All Power Rankings for Next Season
They are stupid and it doesn't matter anyway.
Step 4: Grow a Celebratory Hockey Mullet
Some of you have apparently already have a head start on this one.
Step 5: Buy an Instantly Out of Date Blues Jersey
Make sure you take your time and carefully pick out the Blues jersey of someone who will definitely get traded this off-season. There is no better Blues tradition than rows and rows of Berglund jerseys.
Step 6: Get Drunk with Brett Hull
I don't have a detailed solution for you, but it seems like it should be pretty easy.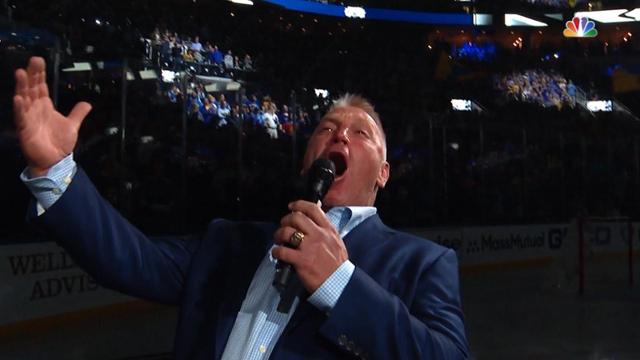 Step 7: Enjoy It
I still can't believe this finally happened and it's freaking amazing.